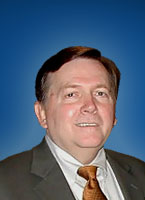 John is a member of The Quest Team and a partner in Techcet, a company focused on market research for the semiconductor equipment and materials industry. In 1991 he founded Housley and Company to provide primary market research, competitive information, and consulting services. To date he has produced over 150 Market Research Studies.
With over 30 years industry experience, he co-founded Semisales.com, a vertical market portal for B2B commerce in the SEM industry. He was co-founder and Vice President of KTI Chemicals, Inc. (wholly owned subsidary of Union Carbide, Inc.) and Vice President of Sales and Marketing for three other semiconductor equipment and materials segment companies, including Asyst Technologies and EKC Technologies.
John has directed or assisted in establishing over 50 overseas operations in the Asia Pacific and European areas. As a mentor, he conducts Individual and group instructional programs in sales and marketing. Other areas of expertise are expert witnessing; prior art and related legal research; due diligence; international marketing, including rep/distributor agreements, partnering and JV programs; and instructional seminars and consulting services associated with sales and marketing in Asian and European markets.
John is a graduate of The University of North Texas. He has served on twelve boards of directors of corporations, both profit and non profit. He is a long time member of SEMI (Semiconductor Equipment and Materials International) and is a past chairman of SMECS (Sales and Marketing Executive Council). He also serves as a town commissioner and Chairman of the Public Library Board for the Town of Los Gatos, California.