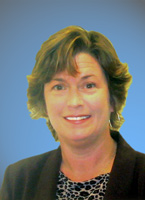 Joyce is a member of The Quest Team and principal of Spectrum Technologies. She has held a variety of sales and marketing positions in the semiconductor industry for over 25 years.
Her experience includes the key management position of Vice President of Sales and Marketing at EKC Technology, where she gained extensive international experience in both Asian and European markets. Before joining EKC, she held both sales and marketing positions for Dow Chemical Company.
Joyce is a regular contributor to leading industry magazines such as Solid State Technology and Semiconductor International in both technical as well as marketing related areas. She is a member of the Sales and Marketing Executive Council of SEMI (SMECS), the Chemical & Gas Manufacturers Group (CGMG) and Semiconductor Women's Alliance Network (SWAN). She also is an instructor for SEMI sponsored training programs such as the Fundamental of Product Marketing.
Joyce specializes in the development and implementation of marketing communications, branding and public relations strategies for both internal and external clients. . She has had extensive experience in conducting focus groups to determine how customers perceive the client company, and to determine the most effective way to deliver messages to the market. This includes the development of print advertising, web pages, newsletters, direct mail and trade exhibitions. Her clients have included both international equipment and materials suppliers to the electronics industry
Joyce is an alumnus of Pennsylvania State University with an undergraduate degree in Marketing. She also holds a Master's Degree in Business Administration from Golden Gate University.