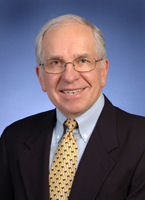 Mr. Verderber is a senior Quest Team training coach and a retired industry executive. His training focus is on providing financial knowledge for professionals in numerous industries, along with pricing and modeling development knowledge for management.
He has been a Quest Team instructor in open enrollment and On-Demand programs since 1994, while still working in industry. He is highly experienced in financial concepts, team building, organizational development, and employee motivation.
As a young engineer out of MIT he was mentored by an executive who taught him about business and financial disciplines. He advanced in his career to company president and attributes a great deal of his career success to this mentoring. Joe has been motivated to "give back" by training others and his retirement has allowed him to fully focus his energies in this area.
Joe gained experience in the high-tech equipment businesses in R&D, engineering, product management, marketing, sales and general management, He was hired as President of Teradyne Laser Systems, Inc. and then as VP and General Manager of General Scanning Inc.'s (now GSI Group) Laser Systems Division. He has significant experience doing business in Asia and Europe. He also served on the Board of General Scanning Japan K.K., retiring as its Chairman, and was a Geschaftsfuhrer of General Scanning GmbH in Germany.
Joe holds Bachelor's and Master's Degrees in Mechanical Engineering from the Massachusetts Institute of Technology where he was a National Merit and National Science Foundation Scholar. He also completed the Advanced Management Program at the Harvard Graduate School of Business.