Course Overview
This high-impact course is designed to provide customer service, support and installation personnel with the interface tools to be successful in maintaining positive account relationships, while ensuring that the suppler, as well as the customer, experience desired results.
The one-day course uses a variety of tools to help the participant internalize the learning points. Instruction combines the use of interpersonal and conflict management models with individualized feedback to personalize the understanding to each participant.
Realistic field case studies, combined with individual and team exercises, translate learning into "real world" application.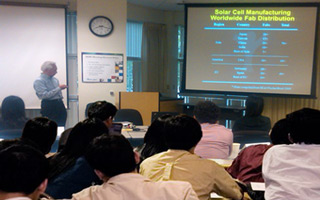 Experienced, highly rated instructors and limited class size ensures a superb learning experience
What you will learn
To understand people and how to adjust your approach for optimum outcomes
To identify expectations of individual customer personnel
To avoid words and actions that are likely to lead to conflict
To gain customer commitments to supplier support requests
To properly deal with conflict under varying scenarios
Who should attend
Account support personnel from semiconductor, solar, MEMS and LED suppliers of equipment, materials and components. This includes field service and customer support engineers, technicians, and managers. It also includes operations, process and tech support personnel who are part of installation teams.
R&D and other engineering personnel who have on-site customer contact will also benefit greatly.
Quest Team Instructor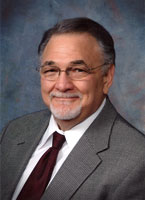 Course outline
The technical customer arena of the 2010s
Being part of the plan – link to the account manager
What and what not to do as the technical representative
Supply Chain Management – sidestepping the landmines
Unknowingly sabotaging your company's position
When to defer to account manager or higher authority
Understanding people and mastering the interaction
Simplifying human nature
Personality clues – variations in Western to Asian cultures
Adaptation vs. routine approaches
Optimized interaction with each personality
Who are you in the model? – feedback
Determining necessary adjustments
Applying the interpersonal model -- exercises
Negative vs. positive statements -- knowing the difference
Customer statements – understanding expectations
Customer wording – what it actually means
Managing conflict for better results
Thinking traps
5 key conflict strategies and their use
Application of the strategies – team case studies
Your personal conflict style – feedback
Analysis and refining your conflict style -- exercise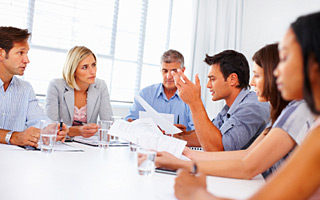 Your service and support team, expertly trained, becomes yet another strategic advantage for your firm
Additional details
The Account Support Boot Camp is held from 8:00 am to 5:30 pm.
Registration includes continental breakfast and lunch. Casual business attire is appropriate.
Materials include: extensive course manual and personalized feedback, allowing each participant to understand themselves better in the context of interpersonal interaction and conflict.
What people say about Account Support Boot Camp...
Actual comments from past class participants
"Six months after the course, management reported that customer interaction problems had dropped by 75%."
"Excellent source of personalities insight. Highly engaging."
"Very timely and accurate with our company situation. This new knowledge will help us a lot in our daily interaction with our customer."
"Outstanding, very real world, practical – this is about the 5th or 6th one I have taken and by far it was the best."
"Will help me deal and answer customers and their concerns."
"Excellent"
"Good learning experience."
"Very well presented and good group participation."
"Excellent program that really help us a lot. Study and discussion."
"Informational-eye opening. Helps to identify causes of stress from confrontation. Explains the why components of a person based on their behavior and how to best deal with that particular situation."
"Informative and held my attention for several hours. Not a small task to do."
Cities and Dates Offered
Location
Date
No open enrollment classes are scheduled at this time.
This course is available for in-house presentations.