Four hard-hitting, rapid-fire, finance courses
presented over two days

Available for Presentation to In-house Teams
High Impact
There are four courses that utilize expert instruction, case studies, exercises and pre-programmed Excel Spreadsheets to allow a quick transfer from classroom to application at work.
Low Time Commitment
Each course is one half-day in length. A person may take only one course, several courses or all courses, as desired.
Economical
The first course seat that you register costs a low $299. The second seat, for the same course and another team member, or for another course, is just $279. The third seat costs jut $259; the fourth and all additional seats will cost only $239!
The Financial Boot Camp for Non-Financial Professionals and Managers is the most efficient and cost-effective training possible.
Four Powerful Courses
MORNING DAY ONE

8:30 am — 12:00 noon, Day 1

This course is designed to give you a working knowledge of the concepts on which accounting is based. You won't learn to keep the books, but you will learn to really understand what various financial reports actually say and what impacts the information. You'll learn enough basic terminology to be able to carry on an intelligent discussion of financial implications of your work and decisions.

Includes Glossary of Financial Terms

[ course details ]

AFTERNOON DAY ONE

1:30 pm — 5:00 pm, Day 1

The course is designed to enable you as a non-accountant to build a usable financial model of a business. You'll use that model to determine and analyze proposed changes in the business, and to have a basis for selection among alternative strategies. You'll concentrate on the process and logic of modeling rather than on the numbers by which the model is expressed.

Includes pre-programmed Excel Templates

[ course details ]

MORNING DAY TWO

8:30 am — 12:00 noon, Day 2

The course is designed to help you think about the alternatives you have in setting prices. It is intended to help you determine what makes an "optimum" price, and if one exists for your particular circumstances.

The course is also intended to provide insight into the differences between the "standard cost" often referred to in industry and the real costs of doing incremental business. To successfully manage a business or product line, you must understand where your costs actually come from.

Includes pre-programmed Excel Templates

[ course details ]

AFTERNOON DAY TWO

1:30 pm — 5:00 pm, Day 2

The course recognizes your needs for information probably won't match what the accounting department provides. It uses activities as a basis for a do-it-yourself approach to finding the resources "dedicated" to each product line. It teaches a focus on people and per-capita local "overheads" rather than on blanket "fixed costs" It suggests alternatives for expense allocation, with concentration on measurement of activity.

Includes pre-structured Excel Worksheets

[ course details ]
Your Instructor: Joe Verderber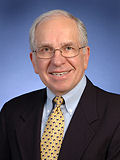 Mr. Verderber is a senior Quest Team training coach and a retired industry executive. His training focus is on providing financial knowledge for professionals in numerous industries, along with pricing and modeling development knowledge for management.
Joe holds Bachelor's and Master's Degrees in Mechanical Engineering from the Massachusetts Institute of Technology where he was a National Merit and National Science Foundation Scholar. He also completed the Advanced Management Program at the Harvard Graduate School of Business. more ››

Next Steps...
Contact a Quest Team representative today to discuss how Financial Boot Camp For Non-Financial Professionals and Managers can empower your team.